Wednesday, July 27, 2011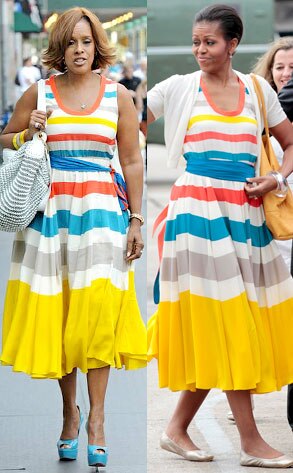 Posted by

Mathew Couch
at 6:36 PM
No comments:

By JasmineHughes
Even with a growing number of Black women embracing their natural hair, there remains an immense fascination with it, this includes both other races and also some unfamiliar Blacks. It seems the 'Puffy Hair Movement' will take some getting used to.
For many who don't know, the term "natural hair" for black women is defined as hair that is not processed and not chemically altered. Straightened hair is often viewed as easier to care for and more attractive, but for some, the dangers of a chemical straightener, like a relaxer, are too much.  So, instead, they opt to wear their hair in its natural state. Natural hair can be described as curly, kinky, wavy etc. the list goes on.
Posted by

Mathew Couch
at 5:17 PM
1 comment:

by Ayvaunn Penn, Your Black World
One of the stars in VH1's reality television show Basketball Wives is reported to have been involved in a three-car accident in Los Angeles. TMZ reports that just prior to the accident, Roman had just flown into LAX and was picked up by a car service.
Posted by

Mathew Couch
at 12:24 PM
5 comments:

Wednesday, July 20, 2011
By JasmineHughes, Your Black World 
When advertisers try to 'appeal' to a specific audience on whom they have failed to do their research, the outcome isn't so great. That was the case once again in a new Summer's Eve advertisement that many are saying mixes racial stereotypes in a way that is both sexist and tasteless.
Posted by

Mathew Couch
at 7:11 PM
1 comment: